A Closer Look at the Iconic CP Company Goggle
In the modern fashion landscape, the retro goggle feature has been an overwhelming success.  Now an iconic design, the goggle is synonymous with the clothing of Italian label, CP Company.
Typically a characteristic of functional weather-resistant products, wide-reaching success has seen them applied for use on further items such as hats, t-shirts and jumpers.
In its complete uniqueness, the goggle has proved to be CP's defining design piece even despite the outstanding quality of fabrics, colour and technology, along with their innovative dye experimentation and quest for new raw materials.
From this, you might wonder where the idea first came from?
Well, the introduction of the goggle dates back to 1988 and it has been a consistent mark of the brand ever since. The design was purpose-built for motor-sport competitors, hoping to tap into the rich heritage and style of the sport.
CP Company's famous goggle clothing
The current range features the 1000 Miglia, a jacket paying tribute to the fondly remembered Mille Miglia endurance race in Italy. The race was an open road 1000 mile journey from Brescia to Rome and back, spanning 30 years from 1927 to 1957. The race was extremely popular in CP's native country and is perhaps used as a method of associating heritage and authenticity to their product. The event became a hugely popular spectator sport and had an international fan base.  Many experts suggest that this is the race that gave sports cars like Alfa Romeo, Maserati and Ferrari a chance to become famous.
Mille Miglia is still a big attraction for motor racing fans and takes place every May, only now in the form of a parade/exhibition. The event showcases some of the most stylish, classic, and rare cars around- with many famous faces taking part.
e the Mille Miglia race as a form of his CP Company's identity, designing a jacket with a similar aesthetic to the overalls of participating drivers. Negotiating through all varieties of weather in an open roof car, the drivers used a similar goggle design to adapt to the changing environments. Original design features were the goggles built into the hood and the window built into the left sleeve for the wearer to check their watch for the time, both of which were showcased in a Mille Miglia parade back in 1988 as part of a sponsorship with CP Company.
Mille Miglia's legacy is still evident in modern culture through the annual parade and CP's nostalgic jackets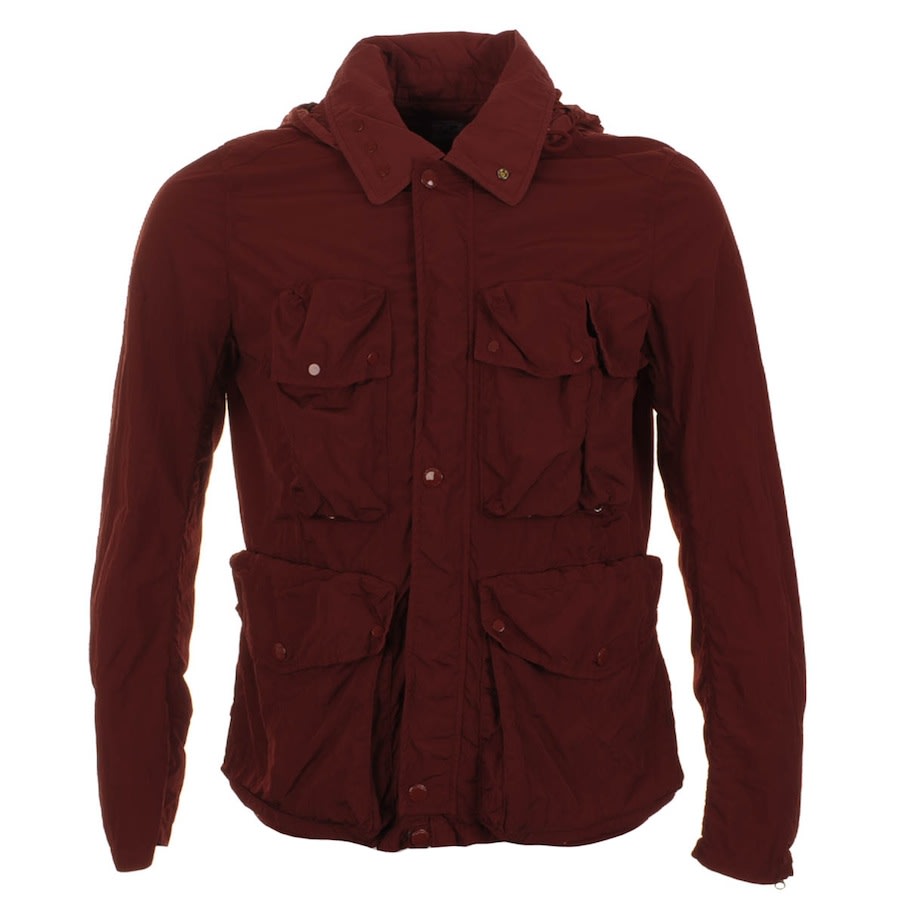 Grace and charm must be two racing driver stereotypes that appealed to Osti when he designed the classic jacket, but the goggle's admiration stretched further than just the racing community as CP successfully fused it with mainstream fashion. This paved way for CP's successful sister company, Stone Island, subsequently gaining an association with contemporary casual football attire- another modern cultural identity.
The CP name denotes quality and elegance stemming from the gentlemanly persona of competitors in the famed Italian race. Working under the ethos of purely "function and use", they also have a stated interest in military uniform- smog masks, large pockets, heavy-duty material- for its perceived comfort and sense of purpose. Commitment to this ideology is aligned with their notoriety for lack of branding on products; a mark of sophistication, along with features such as the aforementioned goggle.
As such an iconic fashion design the goggle jacket by CP is a vintage retro design for a classic looking outfit. The product has been adapted time and time again into new original silhouettes, maintaining the company's reputation of striving for better performance. Unsuccessfully replicated by some other brands and budget high street firms, CP Company has a unique product envied by the rest of the industry.
What did you think of this post?
0
0
[]
[]
[]
GBP
false
0
McEYvDYLVGoLqygbCCTeYylRKEZfchPVuLkw