Spread The Cost With Paypal
Pay over 3 months with PayPal
We're pleased to confirm that PayPal Pay in 3 is available at Mainline Menswear. Split your purchase into three manageable payments at the checkout by choosing "PayPal Pay in 3". You'll pay three equal instalments so it's a great way to spread larger purchases. The first payment will be made on checkout and subsequent payments will be due every month on the same date.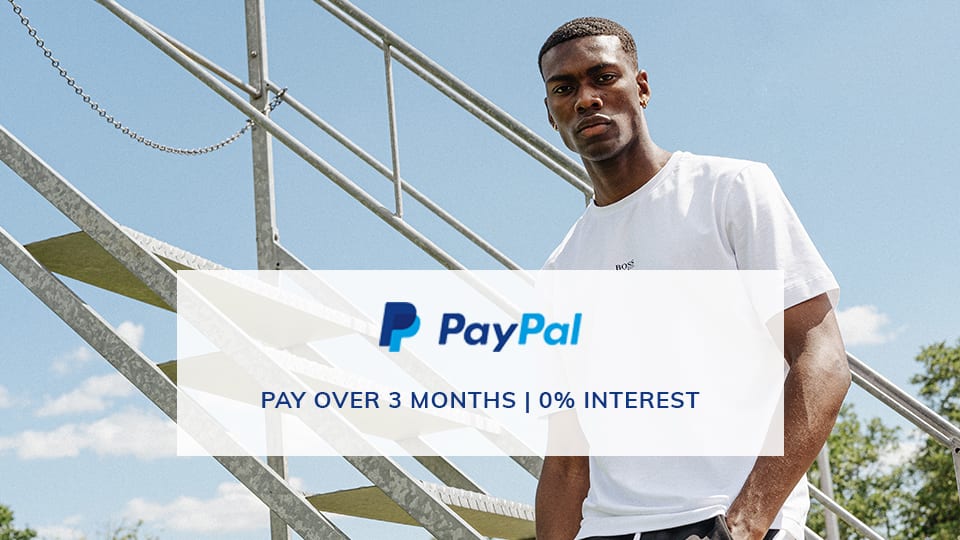 Features of PayPal Pay in 3
No fees – it doesn't cost anything to set up
0% interest – no extra charges are added to the total amount
Automatic payments – easy repayment schedule
Payment reminders – SMS reminders before instalments are due
Tracked in your PayPal account – easy to monitor
Who can use PayPal Pay in 3?
Anyone over the age of 18 and resident in the UK is eligible to apply
Orders over the value of £30 qualify for PayPal Pay in 3
PayPal use UK credit reference agencies to determine the eligibility of each application
Full terms and conditions are available through PayPal
What did you think of this post?

0
0
[]
[]
[]
GBP
false
0
qCGOdZQFAPuiIqYnXqhphNeSJZyHVijKVcLP