Exclusive Interview with H by Hudson
Hudson Shoes was formed in 1990 and had been designing innovative footwear for more than a decade before H by Hudson and H Ladies were added to the brand's ever-increasing portfolio.
Focussed on making formal shoes and contemporary casuals, the London label has experienced unprecedented success by taking influence from music, art and film to become a hub of fashionable footwear.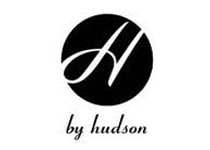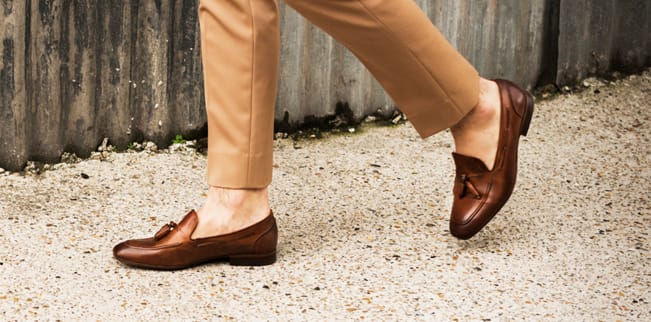 The Head of Marketing and PR at Hudson shoes is Paddi Horncastle, who has taken the time to answer questions exclusively for us here at Mainline Menswear.
Having had a successful period spanning over 20 years now, Hudson is a well-established brand in the fashion industry. Paddi explains the success saying: "What we do here at H Shoes is push the boundaries of good design at accessible prices. That's our ethos. It's an ethos that keeps our brand one step ahead. It means taking a sideways look at the timeless and the traditional; fusing the best of British shoe design with a sense of the innovative, the eclectic and the relevant; making sure we steer clear of pigeonholes".
With a new H by Hudson collection just arriving at Mainline, we ask: what innovative plans can we expect to see the company put in place for the future?
"SS14 saw the introduction of Targa, a range of handcrafted men's driving loafers varying in colour-way and style, as well as an expansion on our casual wafer range – including diverse textures; varying from multi-coloured weaved fabrics to pony and reptile stamped leathers. For the upcoming season, the designers continue to develop existing styles such as the best-selling Angus as well as exploring innovative techniques on soles which features on the new style Boson". 
In an attempt to distinguish the difference between the H by Hudson line and other collections by the brand we asked Paddi what she thought was different about the H by Hudson line compared to others by the brand, she explained: "H Shoes is the younger, more accessible collection. H has a mischievous approach to design, experimenting with materials and finishing techniques. It's a range full of invention – with innovative shapes and unexpected materials. And, even when things at first appear simple and clean-cut, the H ranges have an imagination which means they're never quite as they seem".
Having such a forward-thinking approach to making shoes, you may be forgiven for thinking H shoes are designed with a younger consumer in mind, according to Paddi from Hudson, this is a common misconception- "Season after season the H collections continue to expand and develop into new areas of footwear design so, like our product offering – wide and eclectic – the H designers make a conscious effort to cater for all".
Mainline Menswear are a keen supporter of the H by Hudson range and have an extensive stock list in support of the companies imaginative designs. With a collection full of exciting new shoes- the hard part might be choosing a favourite. Asked whether she had any advice for those choosing new season shoes, Paddi said: "It's almost impossible to pick! However, a new style for SS14 'Houghton' is certainly up there with our favourites- Fusing style, practicality and quality seamlessly together".
H by Hudson's  SS14 pick- The Houghton Chukka Boot
What did you think of this post?
0
0
[]
[]
[]
GBP
false
0
LNFOZGZyVZLdouILIMbZVwZabjDggwklgacp