What Is Streetwear?
Streetwear is one of the most popular genres in fashion today. It has a huge following and there are endless possibilities when it comes to styling and creating looks. But who can wear streetwear? What exactly is it? And where did it come from?
Streetwear's origins lie deep within the Californian skate culture and surf scenes from the late 1970s. Originally designed for functionality and comfort, loose-fitting shirts, jackets, jeans and trainers are key pieces.
Over time, streetwear labels have evolved to become more fashion-forward, incorporating elements from haute couture, street style and other genres. Today, streetwear is all about personal style and expression. There are no rules – you can mix and match different pieces to create your own unique look.
What is streetwear and where did it come from?
Streetwear casual clothing sprung up on the East coast of the United States. It was originally worn by skaters and surfers who wanted comfortable and stylish clothes that could also withstand the rigours of their activities.
Over time, streetwear has come to encompass a wide range of fashion genres, including influences from hip hop culture, punk, grunge, workwear and athletic clothing.
Today, people of all ages and backgrounds are streetwear aficionados, and its influence can be seen in many of the world's major fashion centres. While its origins may be Californian, luxury streetwear is now truly global in its reach.
The history of streetwear
In the early days, DIY fashion was all about self-expression and individuality. clothiers like FUBU and Karl Kani brought streetwear out of the underground, making it more mainstream in the 1990s.
By the 2000s, brands like Supreme and Bape were setting trends that are still influential today. Streetwear is now a global phenomenon, with brands like The North Face and Yeezy collaborating with high-end fashion houses.
The phenomenon straddles high fashion and ready-to-wear pieces. Even celebrities like Kanye West and Kim Kardashian have their own streetwear lines. There is no definitive history of streetwear; rather, it is an ever-evolving style that is constantly evolving on the people who wear it.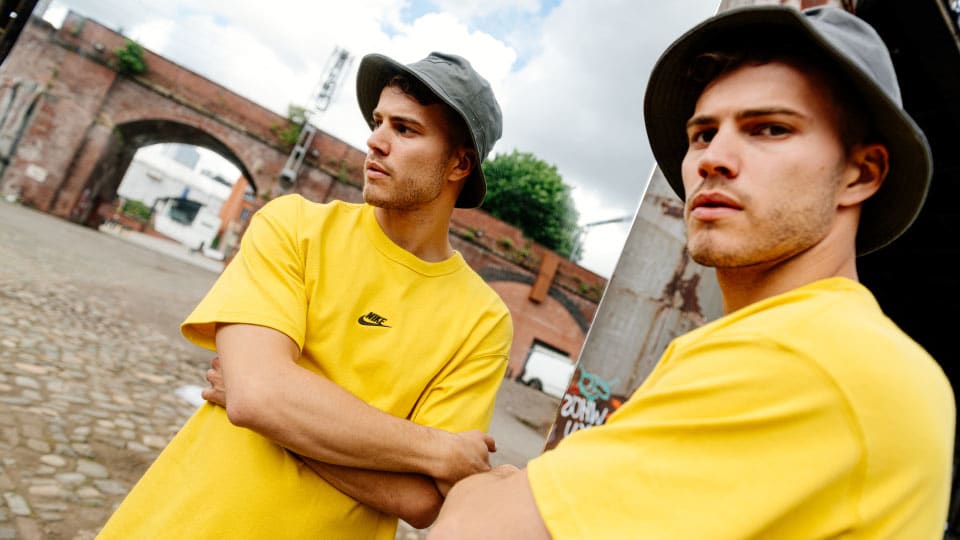 How street style has evolved over the years
Streetwear has come a long way since its humble beginnings in the underground hip hop and skateboard scenes of the 1970s and 80s.
What started out as a way for people to express their individuality and rebel against the mainstream fashion industry has now become a multi-billion dollar industry in its own right.
While the early pioneers of streetwear culture were content with customizing existing clothing or making their own from scratch, today's streetwear brands are using cutting-edge design and manufacturing techniques to create garments that are both stylish and functional.
And as streetwear fashion styles have gone mainstream, it has also evolved to meet the needs of a more diverse range of consumers.
There is a wide range of streetwear brands available, each with its own unique aesthetic. While some fashion clothing manufacturers began to focus on simplicity and functionality, others moved towards bold designs and seek to make a statement.
No matter what your personal style is, streetwear clothing consists of so many styles and designs, there's sure to be a brand that suits you.
Key brands
Heron Preston is a name that is synonymous with streetwear. He is a designer who has made a huge impact on the world of fashion, and his designs are on the walls of some of the most popular stores in the world. Heron's style is unique and instantly recognizable, and his clothing is often imitated but never duplicated.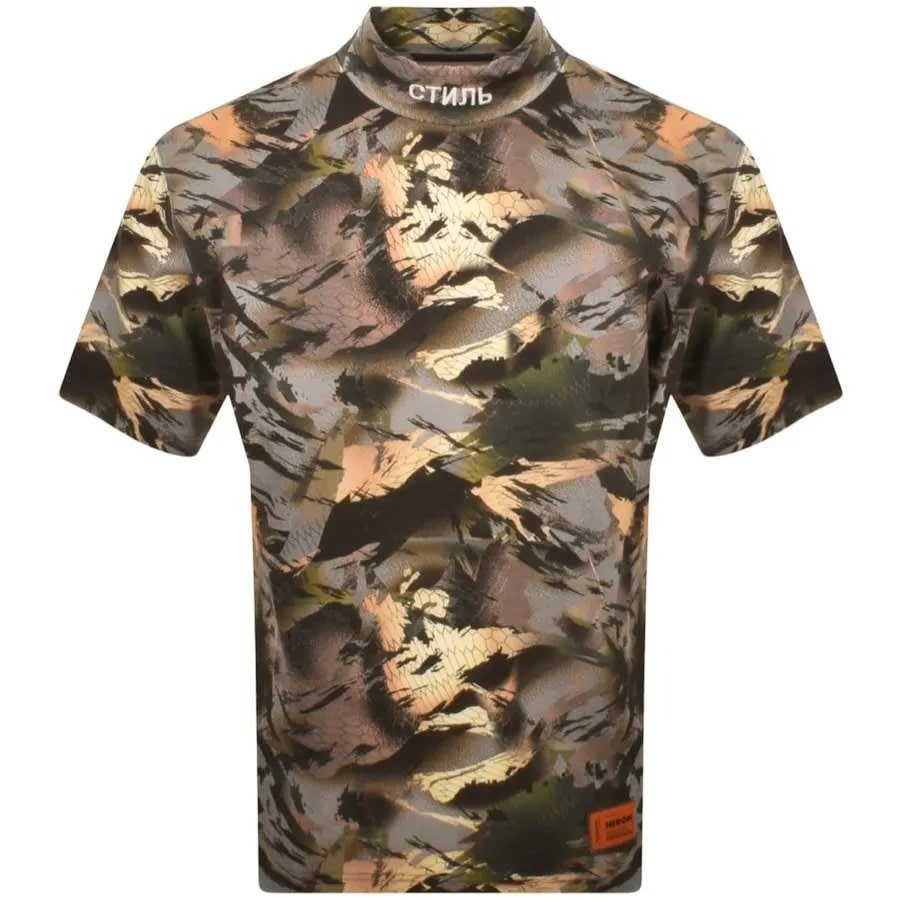 Heron Preston Mock Neck T Shirt
Nike is another key player in the world of streetwear. The company is behind some of the most popular sneakers of all time, and celebrities and everyday people love the designs.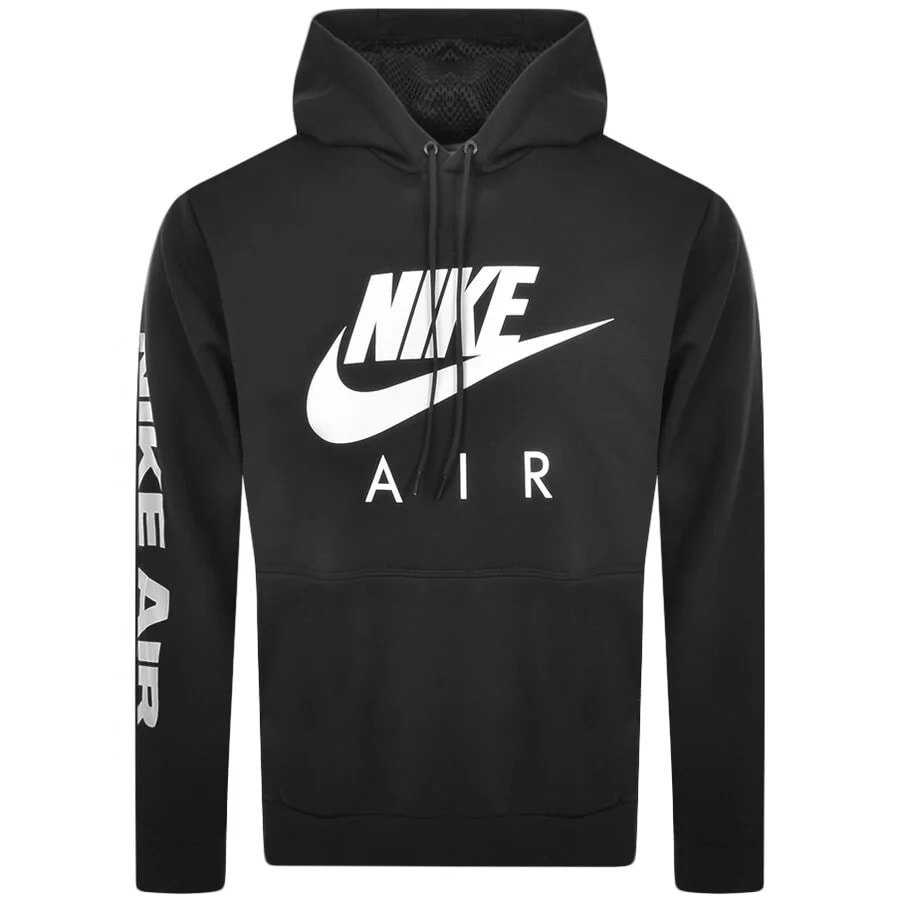 adidas Originals is another brand that has made a big impact on streetwear over the years. Their vintage-inspired products are often more stylish and fashionable than other brands. This has won them a huge following among young people.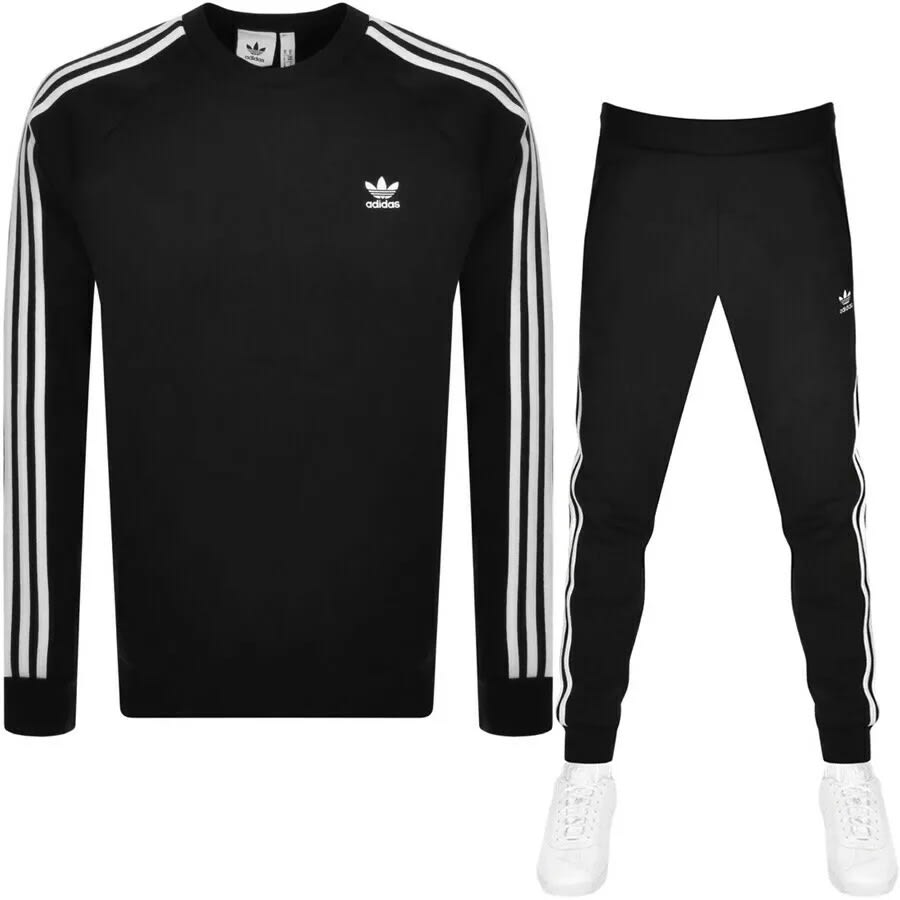 adidas Originals 3 Stripes Tracksuit
Billionaire Boys Club is a streetwear brand that was founded by Pharrell Williams. The brand creates iconic images and bold graphics, and it has become one of the world's most popular streetwear brands.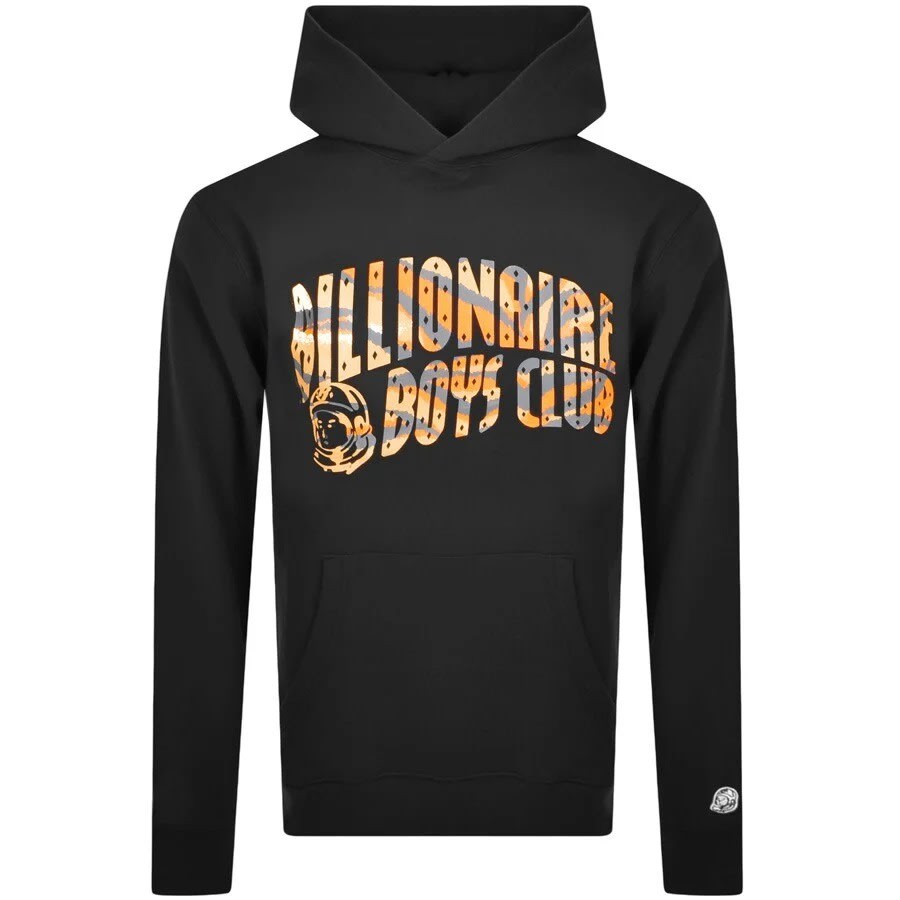 Billionaire Boys Club Animal Arch Logo Hoodie
Carhartt WIP is a streetwear brand that is known for its high-quality, durable clothing. The brand's products are designed to withstand the rigours of everyday life, and they are popular with people who lead active lifestyles.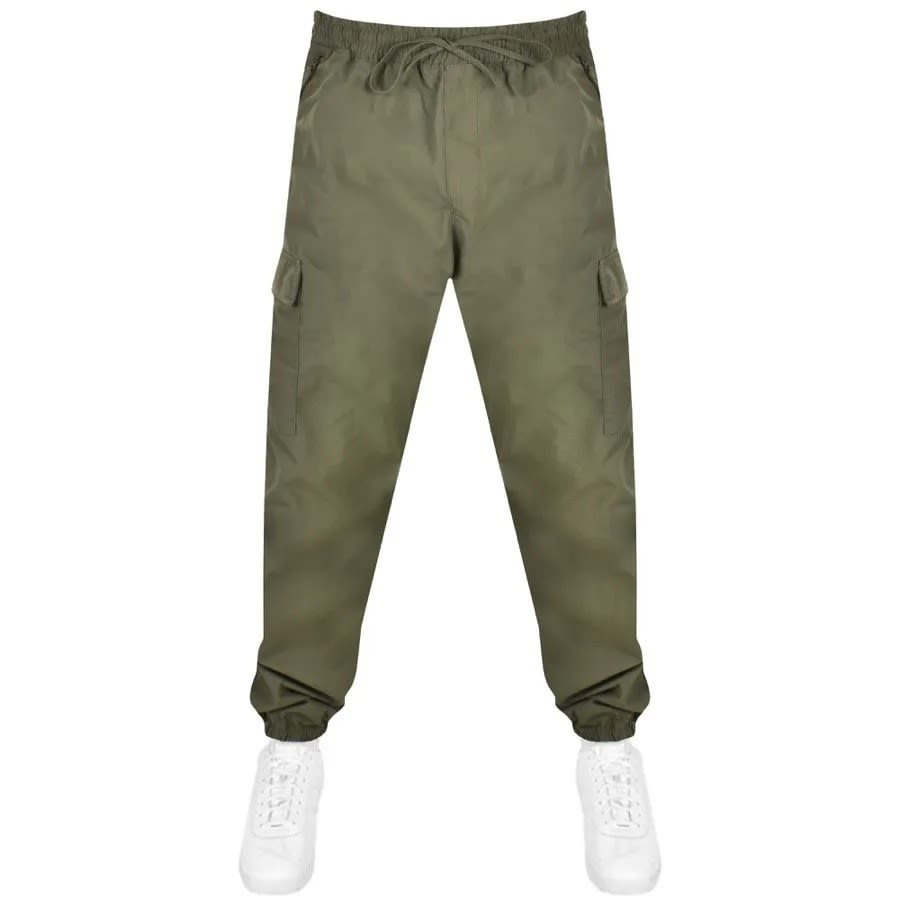 Styling streetwear
Streetwear style is all about being comfortable and stylish at the same time. There are no hard and fast rules when it comes to streetwear – just have fun and be creative!
You don't have to wear baggy denim or matching tracksuits to incorporate streetwear fashion. The most important thing is to choose clothes that you feel good in and that represent your personal style.
To get started, consider pairing a graphic tee with some distressed jeans or a pair of chucks. You can also layer a hoodie or bomber jacket over top for a cool, casual look. If you want to dress up your streetwear look, try pairing a button-up shirt with some dark wash jeans and trainers.
Finally, don't forget accessories! A baseball cap, sunglasses, and a watch can all help to add some personality to your look. So go out there and experiment – there are no wrong ways to style streetwear!
Buying streetwear online
Today, streetwear is one of the most popular styles of dress around the world, and it shows no signs of slowing down. If you're looking to stay on-trend, Mainline Menswear is the perfect place to find streetwear pieces from some of the world's most popular brands.
With more than 85 big-name designers to choose from, you're sure to find something that suits your style. And with new arrivals arriving daily, you'll always be able to stay ahead of the street fashion curve.
The future – what trends are emerging?
Streetwear has come a long way since its humble beginnings in the 1970s. What started as a way for rebellious youth to express themselves has evolved into a global phenomenon, with brands like Carhartt WIP and The North Face commanding cult-like followings.
As streetwear fashion moves into the mainstream, new trends are beginning to emerge. One of the most popular trends is the revival of vintage styles.
Original streetwear brands are dusting off old designs and giving them a modern twist, resulting in garments that feel both nostalgic and new. Another trend that is gaining traction is the use of sustainable materials.
As consumers become more conscious of the impact their clothing has on the environment, brands are responding with eco-friendly streetwear fashion made from sustainable materials like organic cotton and recycled plastic.
With so many exciting trends on the horizon, the future of streetwear clothing looks brighter than ever.
What did you think of this post?

0
0
[]
[]
[]
GBP
false
0
MyZHANZlorvmiUQlolkNpCruZLoLMZbXZopQ